Las Vegas - Window Cleaning - Property Maintenance Experts !
Grime 2 Shine Las Vegas takes the work out of maintaining your home.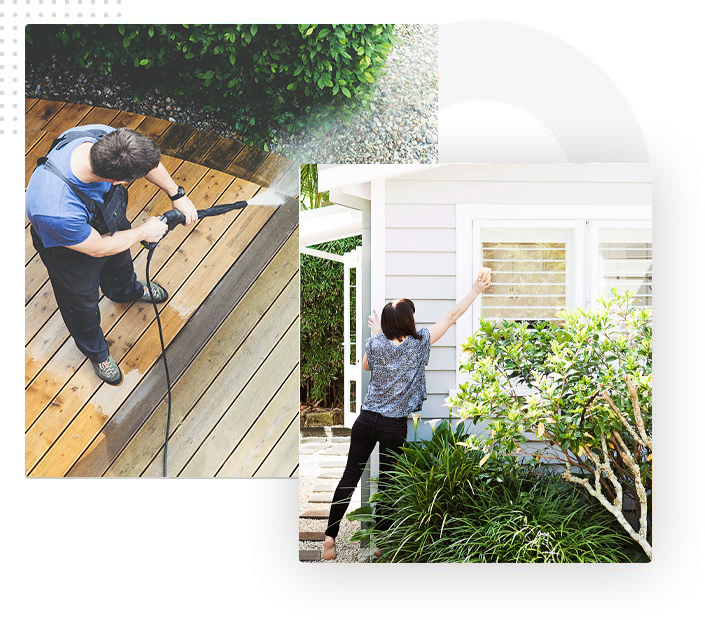 Making Your Las Vegas Home
Your home is a big investment and cleaning your home with a professional cleaning company is your decision. To provide the best degree of expertise and care, we substantially invest in training our professionals to do the best job for you. Your house is your largest and safest investment, so it needs your attention to provide you with the exceptional results you should expect. 
If you are looking for a quality home improvement services and exterior cleaning company in Las Vegas to clean your home, Grime 2 Shine can help make your home the best it deserves. Our cleaning services cover the following areas.
Remove moss and dirt from your roof to extend its life.

Clean your windows and glass even remove hard water spots

Remove debris from your gutters to improve water flow

Seal concrete and asphalt.

Pressure washing - Decks and Driveways

House Washing - Soft Wash
Cleaning Services Done For You.
Relax and let Grime 2 Shine take care of all your cleaning needs. Our professional team in Las Vegas will handle all the hard work, leaving you with a spotless home and more free time to enjoy your weekends. At Grime 2 Shine, we pride ourselves on providing top-quality cleaning services that not only protect your property, but also increase its value. 
Window Cleaning
Get your windows and glass cleaned by professionals without leaving the comfort of your home. No need for blurry windows due to winter or snow; we can make your windows and glass glow all day long.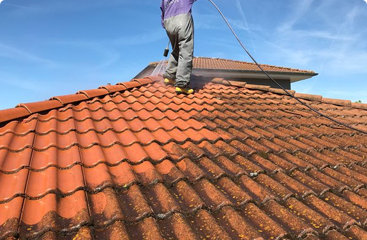 Moss Removal
We start with a critical deep cleaning to remove loose moss and treat the roof to ensure that moss does not return. With our roof cleaning services give you, peace of mind that your home is looked after.
Gutter Cleaning
Get your roof gutters cleaned inside and out to withstand rain and snow by removing leaves and other debris that flys around the home. Grime 2 Shine makes your home sparkle for you and your family.
Why Choose Grime 2 Shine Las Vegas
We Will Make Absolutely Any Home Sparkle.
You can trust Grime 2 Shine property maintenance services to provide high-quality home and strata cleaning services at an affordable price. As a home improvement and commercial maintenance professionals, we assist people in remaining comfortable and happy in their homes. We keep our costs low so that you can afford to repair, and improve the value of your property.
Customer Focused Reviews
We are licensed, insured, and highly experienced home improvement professionals. We have over 10yrs experience helping homeowners keeping there properties maintained from the outside.
We Are Committed and Reliable
We realize that our clients time is valuable and dependability is always an important component. Our professional and dependable crew works hard to complete tasks swiftly and effectively. Our top aim is to arrive on time and complete your home improvement project on time.
Affordable for all homeowners
We provide affordable exterior home cleaning services because we want to build a long-term relationship with you. We want to make property maintenance affordable for all.
What Our Happy Clients Say
About Las Vegas
Where to Find Us
About Las Vegas
About Las Vegas, NV
Las Vegas
(US: ; Spanish for "The Meadows"), often known simply as
Vegas
, is the 25th-most populous city in the United States, the most populous city in the state of Nevada, and the county seat of Clark County. The city anchors the Las Vegas Valley metropolitan area and is the largest city within the greater Mojave Desert. Las Vegas is an internationally renowned major resort city, known primarily for its gambling, shopping, fine dining, entertainment, and nightlife. The Las Vegas Valley as a whole serves as the leading financial, commercial, and cultural center for Nevada. The city bills itself as The Entertainment Capital of the World, and is famous for its luxurious and extremely large casino-hotels together with their associated activities. It is a top three destination in the United States for business conventions and a global leader in the hospitality industry, claiming more AAA Five Diamond hotels than any other city in the world. Today, Las Vegas annually ranks as one of the world's most visited tourist destinations. The city's tolerance for numerous forms of adult entertainment earned it the title of "Sin City", and has made Las Vegas a popular setting for literature, films, television programs, and music videos. Las Vegas was settled in 1905 and officially incorporated in 1911. At the close of the 20th century, it was the most populated North American city founded within that century (a similar distinction was earned by Chicago in the 19th century). Population growth has accelerated since the 1960s, and between 1990 and 2000 the population nearly doubled, increasing by 85.2%. Rapid growth has continued into the 21st century, and according to the United States Census Bureau, the city had 641,903 residents in 2020, with a metropolitan population of 2,227,053. As with most major metropolitan areas, the name of the primary city ("Las Vegas" in this case) is often used to describe areas beyond official city limits. In the case of Las Vegas, this especially applies to the areas on and near the Las Vegas Strip, which are actually located within the unincorporated communities of Paradise and Winchester. Nevada is the driest state, and Las Vegas is the driest major U.S. city. Over time and influenced by climate change, droughts in Southern Nevada have been increasing in frequency and severity, putting a further strain on Las Vegas' water security.
Las Vegas, NV Neighborhoods
Downtown Las Vegas
,
Summerlin
,
Vegas Drive
,
Arts District
,
Sun City Summerlin
,
Desert Shores
,
East Las Vegas
,
Peccole Ranch
,
Queensridge
,
Paul Culley
,
Summerlin North
,
Rancho Oakey
,
Silverstone Ranch
,
Archie C. Grant Park
,
John S. Park
,
Marble Manor
,
Summerlin West
,
Vera Johnson Manor
,
McNeil Estates
,
Sunrise Gardens Senior Apartments
,
Iron Mountain Ranch
,
Rancho Bel Air
,
Avila Park
,
Elkhorn Cimarron Estates
,
Rancho Nevada Estates
,
Centennial Heights
,
Los Prados
,
Smoke Ranch
,
The Section Seven
,
Vegas Heights
,
Capri At The Vistas
,
Angel Park
,
Fairway Pointe
,
West Sahara
,
Woodcrest
,
Spring Mountain Ranch
,
Quail Estates West
,
Providence
,
Savannah Falls
,
Smoke Ranch Villas
,
Allure Townhomes
,
Wyeth Ranch
,
Sartini Plaza
,
Harry Levy Gardens
,
Glen Heather Estates
,
Rock Springs Vista
,
Eastland Heights
,
American West Village
,
Alondra
,
Aventine – Tramonti
,
Highgate Condominiums
,
LAS VEGAS, NV WEATHER
Top Sights in Las Vegas, NV
Top Experiences in Las Vegas, NV
| | | |
| --- | --- | --- |
| Bellagio Hotel & Casino | The Neon Museum Las Vegas | Red Rock Canyon National Conservation Area |
| The STRAT Hotel, Casino & SkyPod | The Mirage | MGM Grand |
| New York-New York Hotel & Casino | Las Vegas Strip | Luxor Hotel & Casino |
| ATV desert tours | Downtown Vegas | Thrill rides |
Travel Articles in Las Vegas, NV
Street Names in Las Vegas, NV
28th Circle
3rd Place
5th Place
6th
8th Place
A Street
Aardvark Walks Street
Aarondavid Drive
Abaca Court
Abadan Street
Abalone Bay Street
Abalone Cove Drive
Abalone Shell Court
Abalone Way
Abanico Court
Abano Court
Abarth Street
Abbeville Meadows Avenue
Abbeville River Court
Abbey Door Court
Abbey Drive
Abbey Ridge Avenue
Abbey Rose Court
Abbeyville Drive
Abbeywood Drive
Abbigal Court
Abbington Street
Abbotsbury Drive
Abbotsford Circle
Abbott Street
Abels Lane
Abercorn Drive
Abercrombe Way
Aberdeen Lane
Abernathy
Abernathy Lane
Abernethy Forest Place
Abilene Gold Court
Abilene Hills
Abington Street
Abington Valley Avenue
Abisso Drive
Abita Circle
Able
Ablette Avenue
Abrams Avenue
Acacia Tree Drive
Acacia View Avenue
Acacia Woods Court
Academy Drive
Acadia Court
Acadia Hill Drive
Acapulco Avenue
Accademia Court
Accent Court
Accentare Court
Acclaim Way
Acclamation Court
Acclamato Avenue
Accomplishment Court
Accurate Drive
Achievement
Ackaburg Court
Ackerman Avenue
Aclare Avenue
Acme Street
Acoma Court
Acorn Court
Acorn Hill Avenue
Acorn Leaf Court
Ada Drive
Adams Chase Street
Adams Grove Street
Adams Valley Street
Adamshurst Avenue
Adamsong Avenue
Adavan
Addely Drive
Addison Avenue
Addison Walk Court
Adelaide Avenue
Adelante Avenue
Adeline Court
Adella Drive
Adelman
Adelphi Avenue
Adenmoor Court
Adirondack Avenue
Adler
Adler Circle
Adobe Arch Court
Adobe Cliffs Circle
Adobe Court
Adobe Falls Court
Adobe Frost Court
Adobe Grande Street
Adobe Hills Avenue
Adobe Summit Avenue
Adobe Villa Avenue
Adorable Avenue
Adornment Court
Adra Court
Adrian Circle
Adrianna Avenue
Adrock Court
Advantage Court
Adventura Street
Adventure Court
Adventurine Court
Aegean Way
Aether Street
Affermato Street
Affirmed Court
Afternoon Street
Afton Drive
Agapanthus Court
Agassi Court
Agate Avenue
Agatha Christie Avenue
Agatha Lane
Agnes Street
Agonis Street
Agora Court
Agora Way
Agosta Luna Place
Agreeable Court
Agua Drive
Agustine Circle
Ahey Road
Airdale Circle
Airdrie Place
Aire Drive
Airlands Street
Airmont Court
Airshire Court
Airview Court
Akron Court
Al Carrison
Al Carrison Street
Al de la Street
Ala Drive
Alabaster Court
Aladdin Lane
Alameda Avenue
Alameda Harbor Avenue
Alamitos Circle
Alamo Circle
Alamo Summit Drive
Alamosa Way
Alan Shepard Street
Alaska Avenue
Alava Avenue
Albano Villa Court
Albatross Circle
Albergotta Court
Albert Avenue
Alberti Court
Albright Place
Albrook Circle
Albrook Court
Alby Court
Alcazar Court
Alcoa Avenue
Alcott Avenue
Alcova Ridge Drive
Alcove Glen Court
Alcudia Bay Avenue
Aldama Road
Aldarra Canyon Avenue
Aldea Circle
Aldea Grande Avenue
Aldebaran Avenue
Alden Glen Drive
Alden Pines Court
Aldenham Drive
Aldenwood Avenue
Alder Meadows Avenue
Alder Springs Court
Alderbrook Court
Aldergate Lane
Alderlyn Avenue
Aldershot Court
Alderton Lane
Aldon Avenue
Aldrovandi Drive
Aledo Street
Alegria Drive
Aleman Drive
Aleppo Pine Street
Alerion Street
Alessandro Avenue
Aleutian Street
Alexa Breanne Court
Alexander Avenue
Alexander Hills Street
Alexis Drive
Alexito
Alfa Circle
Alfa Street
Alfalfa Street
Alfano Court
Alfingo Street
Alfred Drive
Alga Court
Algerine Court
Algiers Drive
Algona Circle
Algonquin Circle
Algonquin Drive
Alhambra Circle
Alhambra Drive
Alhambra Valley Street
Ali Baba Lane
Alia Court
Alice Lane
Alice Springs Circle
Alicia Park Avenue
Alicialynn Way
Alido Drive
Alimar Drive
Alina Avenue
Alioto Avenue
Alisa Maria Way
Alishia Circle
Alkaid Avenue
Allanche Avenue
Allano Way
Allante Avenue
Allegheny Drive
Allegrini Drive
Allegro Avenue
Allen Lane
Allen Mayer
Allen Ranch Court
Allenford Drive
Allensford Street
Aller Drive
Allerton Avenue
Allerton Park Drive
Alliance Street
Allison Court
Allison Ranch Avenue
Alliston Court
Allspice Court
Allston Valley Avenue
Allthorn Avenue
Allure
Allure Drive
Alluring Avenue
Alluvial Fan Court
Almaden Circle
Almagordo Street
Almawhite Street
Almenia Street
Almeria Avenue
Almeria Street
Almocita Court
Almond Blossom Court
Almond Joy Court
Almond Tree Lane
Almondale Avenue
Almondview Street
Almondwood Drive
Almost Heaven Street
Alness Lane
Aloha Avenue
Alondra Drive
Alondra Peak Street
Alonzo Court
Alora Street
Alou Drive
Alp Street
Alpaca Circle
Alpha Drive
Alphonse Drive
Alpine Air Way
Alpine Autumn Court
Alpine Bay Avenue
Alpine Bliss Street
Alpine Brooks Avenue
Alpine Edge Avenue
Alpine Falls
Alpine Falls Court
Alpine Fir Avenue
Alpine Forest Court
Alpine Frost Court
Alpine Grove Avenue
Alpine Lily Drive
Alpine Mountain Court
Alpine Peaks Avenue
Alpine Place
Alpine Pointe Lane
Alpine Pt
Alpine Ridge
Alpine Ridge Street
Alpine Ridge Way
Alpine Tree Avenue
Alpine Way
Alpine Winter Court
Alsace Court
Alsop Court
Alta Drive
Alta Mesa Way
Alta Monte Court
Altacrest Drive
Altadena Street
Altadonna Avenue
Altair Street
Altamar Lane
Altamira Road
Altamont Ridge Street
Altaville Court
Altimeter Lane
Altina Street
Altito Street
Alto
Alto Avenue
Alto Court
Alto Verde Drive
Alton Downs Drive
Altoona Street
Altura Vista Drive
Alturas Avenue
Alvin
Alvin Street
Alwill Street
Alwoodley Circle
Alydar Circle
Alyse Way
Alysheba Court
Alyssa Ciara Court
Alyssa Clara Court
Amadeus Court
Amador Ranch Avenue
Amador Valley Court
Amagansett Street
Amalfi Court
Amanda Lane
Amanda Oaks Avenue
Amapola Drive
Amargosa Way
Amari Avenue
Amarillo Street
Amarinta Avenue
Amasa Road
Amato Avenue
Amazing Grace Court
Amazon Avenue
Ambassador Avenue
Amber Canyon Lane
Amber Cascade Court
Amber Circle
Amber Crest Street
Amber Field Street
Amber Flower Court
Amber Glen Court
Amber Hills Drive
Amber Hue Lane
Amber Lantern Circle
Amber Mist Street
Amber Night Street
Amber Peak
Amber Peak Court
Amber Pine Street
Amber Point Street
Amber Ridge Drive
Amber Sky Avenue
Amber Station Avenue
Amber Stone Court
Amber Street
Amber Valley Lane
Amber Vis
Amber Vista Drive
Amber Waves Street
Ambergate Court
Amberleigh Lane
Ambershade Court
Amberwick
Amberwick Drive
Amberwood Lane
Ambler Place
Ambleshire Avenue
Ambleside Court
Amblewood Avenue
Amblewood Way
Amboy Drive
Ambrose Drive
Ambrose Mesa
Ambrosia Drive
Ambrosia Stream Avenue
Amelia Earhart Court
Amelia Way
American Beauty Avenue
American Chestnut Way
American Drive
American Falls Lane
American Flower Street
American Fork Place
American Pie Court
American Pride Street
American Ranch Court
American River Lane
American Village Drive
Americanwood Street
Americas Cup Circle
Amersham Avenue
Amesbury Canyon Street
Amethyst Avenue
Amethyst Creek Court
Ametrine Court
Amherst Lane
Amherst Ranch Street
Amherst Valley Street
Amigo
Amigo Court
Amigo Street
Amirville Court
Amistad Court
Amistoso Lane
Amitola Avenue
Amour Lane
Ampere Lane
Amphora Street
Ampucia Court
Ampus Place
Amsterdam Court
Amtrak Express Avenue
Amulet Street
Amy Marie Court
Amythyst Park Court
Anacapa Way
Anacapri Street
Anaconda Street
Anacostia Street
Analisa Lane
Anasazi Drive
Anasazi Ranch Avenue
Anastasia Street
Anatolia Lane
Anatone Drive
Ancala Hollow Court
Ancestral Hills Lane
Anchor Chain Drive
Anchor Cove Court
Anchor Point Avenue
Anchor Point Circle
Anchor Point Road
Anchor Street
Anchorage Street
Ancient Title Court
Ancient Valley Avenue
Ancona Drive
Andalusia Place
Andante Court
Andermatt Lane
Anderson Lane
Andi Lane
Andorra Street
Andover Circle
Andover Drive
Andre Drive
Andrea Street
Andreas Canyon Court
Andreola Court
Andriano Court
Angel Alcove Avenue
Angel Camp
Angel Crest Circle
Angel Dreams Avenue
Angel Drive
Angel Falls Street
Angel Mountain Avenue
Angel Peak Court
Angel River Street
Angel Star Lane
Angel Tree Court
Angela Robin Street
Angelberry Street
Angelfire
Angelfish Drive
Angelica Court
Angelina Street
Angelita View Avenue
Angelo Rosa Street
Angelo Tenero Avenue
Angels Alcove Court
Angels Camp Court
Angels Landing Avenue
Angels Meadow Street
Angels Trace Court
Angler Circle
Anglia Street
Anime Drive
Anise Court
Ann Arbor Lane
Ann Drive
Ann Greta Drive
Anna Bay
Anna Bay Drive
Annalee Avenue
Annie Oakley Drive
Anniston Lane
Anniversary Street
Annmillie Avenue
Annotto Bay Street
Annual Ridge Street
Ano Drive
Anoka Avenue
Ansley Court
Ansonia Court
Ante Up Court
Antell Circle
Antelope Bend Court
Antelope Canyon Avenue
Antelope Way
Antelope Wells Drive
Anten Gulley Court
Anteres Street
Antero Circle
Anteros Street
Anteus Court
Anthony Drive
Antibes Street
Anticipation Court
Anticline Avenue
Antietam Street
Antigua Avenue
Antigua Street
Antilles Court
Antioch Way
Antique Bay Street
Antique Cameo Avenue
Antique Garden Street
Antique Oak Court
Antique Olive Street
Antique Rose Drive
Antique Sterling Court
Antler Court
Antler Peak Court
Antler Pines Court
Antler Ridge Avenue
Antler Ridge Court
Antoinette Street
Antonello Way
Antonine Wall Court
Antonio Drive
Anvil Ring Road
Anza Lane
Anzio Street
Apache Cliff Street
Apache Hill
Apache Lane
Apache Plum Court
Apache Plume
Apache Spring
Apache Tear Court
Apache Valley Avenue
Apache Wells
Apache Wells Way
Apache Wing Street
Apawana Lane
Apennine Place
Apenzell
Apex Drive
Apiary Wind Street
Aplin Avenue
Apollos Gate Court
Apollostar Court
Appealing Court
Appellation Avenue
Apperson Circle
Applause Way
Apple Barn Avenue
Apple Cart Circle
Apple Cider Court
Apple Cider Street
Apple Creek Drive
Apple Drive
Apple Glaze
Apple Glaze Avenue
Apple Hill Court
Apple Oak Court
Apple Orchard Drive
Apple River Court
Apple Spice Street
Apple Spring
Apple Springs Avenue
Apple Valley Lane
Appleblossom Circle
Applecrest Street
Applegate Lane
Applegrove Way
Appleton Drive
Appletree Circle
Applevale Court
Applewood Avenue
Apricot Lane
Apricot Rose Place
Apricot Tree Circle
April Blossom Street
April Lane
April Rose Court
April Shower Place
April Springs Street
April Wind Avenue
Apron Court
Aptos Court
Aqua Ocean Avenue
Aqua Spray Avenue
Aqualine Court
Aquamarine Way
Aquarena Way
Aquarius Drive
Aqueduct Street
Aquifer Street
Aquitaine Court
Arabella Street
Arabian Filly Avenue
Arabian Road
Arabian Sand Court
Aracatuba Avenue
Aragon Canyon Street
Aragon Mist Court
Aragon Springs Avenue
Aragon Street
Aram Court
Arandas Court
Arapaho Circle
Arapahoe Ranch Court
Arbol Verde Way
Arbolado Drive
Arbor Creek Court
Arbor Forest Street
Arbor Garden Avenue
Arbor Glen Street
Arbor Oak Circle
Arbor Pine Avenue
Arbor Valley Avenue
Arbor Way
Arborchest Avenue
Arborcrest
Arborcrest Avenue
Arbordale Place
Arborwood Way
Arbour Garden Avenue
Arbuckle Drive
Arcade Circle
Arcadia Bluff Court
Arcadia Woods Court
Arcadian Court
Arcadian la
Arcadian Lane
Arcadian Shores Street
Arcangelo Court
Arcata Point Avenue
Arch B
Arch Bay Lane
Archcrest Avenue
Archcrest Circle
Archdale Street
Archer Street
Archwood Way
Arco Iris Lane
Arcola Avenue
Arctic Spring Avenue
Arctic Spring Way
Ard Drive
Arden Grove Street
Arden Point Street
Arden Road
Ardilea Street
Ardmore Street
Ardsley Lane
Arenas Street
Arenoso Drive
Argent Star Court
Argents Hill Drive
Arginis Street
Argus Reed Avenue
Argyle Street
Arial Ridge Street
Ariba
Arid Avenue
Ariel Place
Aries Circle
Ario Road
Arizona Poppy Avenue
Arkell Court
Arkose Court
Arlberg Way
Arlene Way
Arletha Street
Arlington Abby Street
Arlington Ash Street
Arlington Avenue
Arlington Heights Street
Armada Ridge Court
Armand Avenue
Armandito Drive
Armands Pine Way
Armel Court
Armin Avenue
Armitage Avenue
Armonia Way
Armory Lane
Arnica Way
Arno Court
Arnold Loop
Arnold Palmer Way
Arnold Street
Aromatico Court
Arpa Way
Arrington
Arrow Creek Court
Arrow Glen Street
Arrow Place
Arrow Ranch Court
Arrow Tree Street
Arrowcrest Avenue
Arrowhead Avenue
Arrowhead Bluff Avenue
Arrowhead Falls Court
Arrowhead Lake Court
Arrowhead Peak Street
Arrowood Drive
Arrowroot Avenue
Arroyo Avenue
Arroyo Azul Street
Arroyo Dunes Avenue
Arroyo Glen Court
Arroyo Justin Avenue
Art and Mary Thomas Lane
Artemis
Artesia Lake Court
Artesia Way
Artesian Oak Court
Arthur Avenue
Artic Street
Articwood Court
Artie Street
Artist Court
Artistic Heights Court
Artistic Walk Avenue
Artistry Court
Artola Street
Artrea Place
Arturo Court
Aruba
Aruba Beach Avenue
Aruba Court
Arundel Avenue
Arvada Way
Arville Street
Arwells Corner Court
Arzano Avenue
Asante Cove Street
Asbury Court
Ascending Sun Lane
Ascona
Ascona Tide Court
Ascot Drive
Ash Avenue
Ash Spring Way
Ashboro Avenue
Ashbrook Place
Ashby Avenue
Ashdown Court
Ashfield Valley Avenue
Ashford Grove Street
Ashiem Street
Ashington Street
Ashkum Street
Ashland Avenue
Ashlar Point Way
Ashley Park Avenue
Ashley Vale Street
Ashling Street
Ashridge
Ashridge Place
Ashton Peak
Ashton Pines Court
Ashwood Bay Avenue
Ashwood Court
Ashwood Drive
Ashworth Circle
Asilar Avenue
Asilo Bianco Avenue
Asimov Place
Asmara
Asoleado Circle
Aspect Way
Aspen Avenue
Aspen Breeze Avenue
Aspen Circle
Aspen Color Street
Aspen Dancer Court
Aspen Falls Court
Aspen Glow Drive
Aspen Grove Place
Aspen Hill Circle
Aspen Knoll Court
Aspen Laurel Drive
Aspen Leaf Street
Aspen Mountain Avenue
Aspen Oak Street
Aspen Range Court
Aspen Ridge Avenue
Aspen Shade Court
Aspen Shadow Street
Aspen Springs Avenue
Aspen Street
Aspen Valley Avenue
Aspenbrook Avenue
Aspencrest Drive
Aspendale Drive
Aspiration Court
Assembly Drive
Aster Lane
Asteroid
Asti Place
Aston Avenue
Aston Martin Drive
Astoria Drive
Astoria Pines Circle
Astorville Court
Astral Avenue
Astrology
Astrology Court
Astronaut Avenue
Astronomy
Atessa Street
Athena Drive
Athenaville Court
Athens Point Avenue
Atherton Street
Atlantic Street
Atlantico Street
Atlantis Street
Atlas Peak Avenue
Atmore Court
Atrium
Atrium Avenue
Attavilla Drive
Atterberry Lane
Attic Grace Avenue
Attleboro Park Avenue
Attraction
Attraction Court
Attractive Court
Atwater Canyon Avenue
Atwood
Atwood Avenue
Aubergine Cove Court
Auborn Avenue
Auburn Leaf Street
Auburn Shadow Court
Auburn Valley Avenue
Auckland Castle Street
Auckland Drive
Audlington Avenue
Audobon Street
Audrey Avenue
Audrey Hepburn Street
Audria Falls Avenue
Audrie Street
Audubon Canyon Street
Augusta Canyon Way
Augusta Drive
Augusta Glen Avenue
Aultman Court
Aurora Avenue
Aurora Bay Court
Aurora Bella Avenue
Aurora Court
Aurora Crest Avenue
Aurora Dawn Drive
Aurora Glow Street
Aurora Light Way
Aurora Mist Street
Aurora Peak Avenue
Aussie Court
Austell Street
Auster Park Avenue
Austin Avenue
Austin Bluffs Avenue
Austin Bluffs Way
Austin John Court
Austin Peak Court
Austin Ridge Avenue
Australian Avenue
Australian Cloud Drive
Austrian
Austrian Drive
Auto Street
Autumn Creek Drive
Autumn Crest Drive
Autumn Fire Court
Autumn Gate Avenue
Autumn Glen Circle
Autumn Gold Avenue
Autumn Grove Court
Autumn Harvest Avenue
Autumn Haze Lane
Autumn Heights Way
Autumn Hue Avenue
Autumn Leaf Court
Autumn Lull Drive
Autumn Meadow Avenue
Autumn Mist Court
Autumn Moon Drive
Autumn Morning Street
Autumn Palace Court
Autumn Pine Avenue
Autumn Rain Court
Autumn Rose Way
Autumn Royal Lane
Autumn Rust Drive
Autumn Sky Road
Autumn Star Avenue
Autumn Street
Autumn Valley Avenue
Autumn Veil Street
Autumn View Avenue
Autumn Wreath Avenue
Autunno Street
Autzen Stadium Way
Avalon Avenue
Avalon Bay Street
Avalon Circle
Avalon Island Street
Avalon Mist Street
Avant Garde Court
Avebury Manor Lane
Avebury Place
Avellino Lane
Aveneda Grande
Aveneda Sandia
Avenida del Luna Avenue
Avenida del Sol Avenue
Avent Ferry Street
Aventura Street
Avenue Caballo
Avenue del Diablo
Avenue del Luna
Avenue del Sol
Avenue of the Hiltons
Avenue Silla
Avenue Tampico
Avenue Vaquero
Avenzano Street
Avery Drive
Avery Meadows Avenue
Avery Street
Aviano Pines Avenue
Aviation Street
Avila Beach Avenue
Avila Circle
Avila Street
Aviston Street
Aviv Court
Avocado Drive
Avon Court
Avon Park Avenue
Avondale Avenue
Avondale Court
Avonmore Street
Avonwood Avenue
Awbury Avenue
Awesome Court
Ayita Circle
Aylesbury Avenue
Azalea Circle
Azara Road
Aztec Avenue
Aztec Basin Avenue
Aztec Cliffs Court
Aztec Crossing Court
Aztec Rose Way
Aztec Way
Azui Place
Azul Celeste Place
Azure Bay Street
Azure Beach Street
Azure Drive
Azure Falls Court
Azure Heights Place
Azure Ridge Drive
Azure Shores Court
Azure Sky Drive
Azurelyn Avenue
Azurite Drive
Azuza Avenue
B Shore
B Street
Babbit Drive
Babbs Court
Babcock Drive
Babiana Street
Babson Avenue
Baby Bird Lane
Baby Bud Street
Baby Jade Court
Babys Breath Court
Baccarat Avenue
Bacchus Court
Bachelor Button Street
Bachelor Court
Bachelors Button Drive
Bachman Court
Bacio Bello Lane
Back Bay Circle
Back Packer Court
Back Plains Drive
Back Spin Court
Back Street
Back Woods Road
Backstage Boulevard
Backstretch Avenue
Backstretch Drive
Backwoodsman Avenue
Bacolod Court
Badby Avenue
Baden Drive
Badgerbrook Street
Badillo Street
Badura
Badura Avenue
Baer Drive
Baffin Court
Baffy Circle
Bagdad
Bagdad Court
Bagnoli Court
Bahama Bay Court
Bahama Road
Baile Road
Bailey Circle
Bailey Drive
Bainberry Ridge Lane
Baines Street
Baja Court
Baker Avenue
Baker Bowl Court
Baker Hill Street
Balanced Rock Street
Balaton Lake Avenue
Balatta Canyon
Balatta Canyon Court
Balboa Avenue
Balcony Trellis Avenue
Bald Eagle
Bald Eagle Drive
Baldosa Court
Baldoyle
Baldoyle Lane
Baldur Run Street
Baldurn Avenue
Baldwin Canyon Lane
Baldwin Street
Baldy Lane
Baldy Mountian Avenue
Baleek Point Court
Balfour Drive
Ballad Avenue
Ballantine Drive
Ballarat Street
Ballard Drive
Ballet Drive
Ballindarry
Ballindarry Avenue
Ballineen Court
Ballinger Drive
Ballroom Court
Balmoral Castle Court
Balmoral Mills Court
Balmoral Street
Balsam Creek Avenue
Balsam Mist Avenue
Balsam Pine Drive
Balsam Street
Baltic Circle
Baltinglass Street
Balzac Drive
Balzar Avenue
Bamber Drive
Bambi Lane
Bambola Place
Bamboo Court
Bamboo Forest Place
Bamboo Place
Bamboo Rain Avenue
Banaba Lane
Banbridge Drive
Banburry Cross Drive
Banbury Heights Way
Bancroft Circle
Bandera Creek Avenue
Bandera Drive
Bandinella Avenue
Bandit Court
Bandits Bluff Avenue
Bandol Place
Bandoleer Court
Bandon Dunes Court
Banff Court
Bangor Court
Banjo Street
Banks
Bankside Drive
Banner Circle
Banner Cloud Court
Bannie Avenue
Banning Creek Drive
Bannister Lane
Bannock Way
Bannockburn Street
Banora Point Drive
Bantam Street
Bantum
Banyan Reef Street
Banyon Street
Barbados Street
Barbara Lane
Barbara Way
Barbaradale Circle
Barbary Circle
Barbers Point Place
Barberton Court
Barbican Court
Barbie Avenue
Barbuda
Barbuda Road
Barcelona Ridge Court
Barcelona Street
Barchetta
Barchetta Drive
Barcinas la
Bardilino Street
Bardmoor Drive
Bardstown Drive
Bare Branch Avenue
Bare Rock Court
Barela Way
Bargetto Court
Bargull Bay Avenue
Barham Lane
Barium Rock Avenue
Barkentine Street
Barkis Court
Barkstone Avenue
Barkwood Avenue
Barletta Avenue
Barlow Lane
Barnard Bee Court
Barnard Drive
Barndance Court
Barnes Court
Barney
Barney Avenue
Barney la
Barney Lane
Barnsdale Court
Barnstable Valley Court
Barnstaple Court
Barnwell Avenue
Barocci Street
Barodo Way
Baronet Drive
Baronsgate Drive
Baroque Avenue
Baroque Gold Court
Barossa Court
Barr Avenue
Barr Road
Barranca Peak Court
Barrel Cactus Court
Barrel Ridge Street
Barrel Spring Way
Barrelwood Drive
Barrier Reef Drive
Barrington Bridge Avenue
Barrington Circle
Barrow Downs Street
Barry Way
Barrymore Court
Barstow Court
Bartizan Drive
Bartoli Drive
Barton Creek Court
Barton Green Drive
Barton Rock Court
Bartona Street
Basalt Hollow Avenue
Base Camp Avenue
Baseball Avenue
Basilone Avenue
Basin Vw
Basketflower Court
Basque Street
Basset Hound Avenue
Bassio Avenue
Bastille Avenue
Bat Masterson Circle
Bataan Street
Batavia Drive
Batelli Court
Bates Street
Bath Drive
Bathurst Lane
Batik Harbor Court
Battery Park Street
Battery Street
Battista
Battista Lane
Battle Axe Avenue
Battle Born Drive
Battle Creek Circle
Battle Mountain Drive
Battlement Avenue
Bauble Avenue
Bavaria Street
Bavington Drive
Baxter Peak Street
Baxter Place
Bay Circle
Bay Crest Drive
Bay Dunes Street
Bay Ginger Lane
Bay Harbor Drive
Bay Hill Drive
Bay Laurel Court
Bay Meadows Circle
Bay Pines Avenue
Bay Point Drive
Bay Port Avenue
Bay Shore Circle
Bay Springs Drive
Bay Tree Drive
Bayakoa Road
Bayamon Street
Bayard Street
Bayberry Drive
Baycliff Court
Bayfield Street
Bayhead Beach Avenue
Bayhead Court
Bayland Drive
Baylark Avenue
Bayo Court
Bayonne Drive
Bayou Court
Bayport Avenue
Bayside
Bayside Circle
Baysinger Drive
Baysville Court
Bayswater Court
Bayview Circle
Baywood Avenue
Bazmorda Court
Beach Falls Court
Beach Front Drive
Beach Haven Avenue
Beach Mill
Beach Mill Way
Beach Nest Drive
Beach Pine
Beach Pine Street
Beach Plum Way
Beach Port Drive
Beach Rose Court
Beach Shell Court
Beach Shore Court
Beach View Court
Beach Vw
Beach Water Circle
Beachcomber Drive
Beachmont Drive
Beachside Court
Beachwalk Place
Beacon Cove Court
Beacon Harbor Avenue
Beacon Hill Street
Beacon Point Street
Beacon Ridge Drive
Beacon Road
Beacon Shores
Beacon Shores Circle
Beaconfalls Way
Beaconsfield
Beaconsfield Street
Bead Vine Avenue
Bead Vine Court
Beadle Street
Beam Drive
Beaming Court
Bear Clan Court
Bear Cloud Street
Bear Grass Street
Bear Lodge Court
Bear Paw Avenue
Bear Paw Creek Street
Bear Ridge Street
Bear River Court
Bear Tooth Cave Court
Bear Trap Court
Bear Valley Street
Beard Brook Avenue
Bearded Iris Avenue
Bearden
Bearden Drive
Bearpaw Avenue
Bearpin Gap Lane
Beatrice Avenue
Beatty Lane
Beauchamp Avenue
Beaumont Street
Beautiful Flower Court
Beautiful Fruit Street
Beaver Bay Court
Beaver Creek Court
Beaver Falls Avenue
Beaver Spring Street
Beaver Springs Court
Beaverbrook Way
Beaverhead Drive
Beaverton Court
Becerro Drive
Beckaville Avenue
Becke Circle
Becket Court
Beckett Ridge Avenue
Becks Hill Drive
Beckton Park
Becky Place
Becoming Court
Bedding Plane Court
Bedec Avenue
Bedford Commons Drive
Bedford Hills Avenue
Bedford Road
Bedford Valley Court
Bedfordshire Place
Bedrock Cove Court
Bedrock Springs Avenue
Beech Creek Street
Beech Family Street
Beech Grove Drive
Beech Knoll Court
Beechcrest Road
Beechgate Avenue
Beechwood Place
Beekman Street
Beesley Drive
Beeson Court
Beethoven Street
Begonia Bay Avenue
Begonia Bay Court
Begonia Blush Drive
Begonia Court
Beguiling Court
Bel Air Circle
Bel Air Drive
Bel Etage Court
Bel Port Drive
Bel Sole Court
Belcamp Circle
Belcastro Street
Belcher Lane
Belcolla Lane
Belden Avenue
Belgate Court
Belgian Lion Street
Belgium Drive
Belgrave Hall la
Belgreen Street
Belhaven Street
Belhurst Avenue
Believe Court
Belinda Court
Bell Drive
Bell Mountain Court
Bella Almeria Avenue
Bella Calabria Avenue
Bella Cascada Street
Bella Citta Street
Bella Di Mora Street
Bella Famiglia Avenue
Bella Kathryn Circle
Bella Lante Avenue
Bella Loma Court
Bella Luna Street
Bella Matese Avenue
Bella Milano Avenue
Bella Ordaz Way
Bella Palermo Way
Bella Park Place
Bella Sovana Court
Bella Strada Court
Bella Vacio Court
Bella Valencia Court
Bella Veduta Avenue
Bella Ventana Avenue
Bella Verona Avenue
Bella Viera Court
Belladonna Circle
Bellany
Bellany Place
Bellasera Avenue
Bellaterra Court
Bellatrix Court
Bellavista Lane
Bellbluff Street
Belle Amour Lane
Belle Crest Court
Belle Esprit Street
Belle Essence Avenue
Belle Fountain Avenue
Belle Glade Street
Belle la Blanc Avenue
Belle Maison Avenue
Belle Manor Street
Belle Point Avenue
Belle Regal Street
Belle Reserve Street
Belle Rich Street
Belle Ridge Avenue
Belle Soleil Avenue
Belle Springs Avenue
Belle Star Court
Bellerive Street
Belleville Avenue
Bellflower Court
Bellglen Drive
Bello Circonda Avenue
Bellota Drive
Belltower Street
Belluno Court
Bellview Street
Bellwood Court
Belmondo
Belmondo Lane
Belmont Hills Avenue
Belmont Lake Drive
Belmont Valley Street
Belrose Street
Belsay Castle Court
Belshire Drive
Beluga Way
Belvedere Canyon Avenue
Belvedere Park Lane
Ben Drive
Ben Hogan Drive
Ben Johnson Court
Ben Or Street
Benbrook Springs Drive
Bend Street
Bender Court
Bending River Avenue
Benecia Way
Benedict Drive
Benevento Court
Benezette Court
Bengal Place
Benicasim Court
Benicia Hills Street
Benidorm Avenue
Benjamin Lane
Benjamin Nicholas Avenue
Benjamin Nicholas Place
Benmore Street
Bennett Mountain Street
Bennington Court
Bent Branch Lane
Bent Brook Place
Bent Creek
Bent Creek Drive
Bent Oak
Bent Rock Street
Bent Tree Court
Bent Willow Avenue
Bent Willows Avenue
Bent Wood Court
Bentley Avenue
Bentley Oaks Avenue
Bentonite
Bentonite Drive
Bentonville Court
Benview Drive
Berchmans Avenue
Berendo Drive
Beresford Avenue
Beretta Court
Bergamo Court
Bergin Drive
Bering Sea Circle
Beringer Drive
Berino Drive
Berkley
Berkley Avenue
Berkley Hall Street
Berkshire Place
Berman Street
Bermuda Bay Street
Bermuda Beach Drive
Bermuda Creek Road
Bermuda Dunes Avenue
Bermuda Island Street
Bermuda Nights Street
Bermuda Road
Bernadette Street
Bernardo Lane
Berner Lane
Bernini Drive
Bernini Street
Berrera Court
Berry Circle
Berry Crest Drive
Berry Patch Way
Berry Ridge Circle
Berryman Way
Bersaglio Street
Berstler Avenue
Bertelli Court
Berthelot Lane
Bertram Lane
Bertsos
Berwick Falls Lane
Berwyck Street
Berwyn Circle
Bescano Drive
Bessemer Court
Beta Drive
Beth Avenue
Bethalto Street
Bethany Drive
Bethel Lane
Bethel Mill Street
Bethel Park Court
Bethesda Circle
Bethwick Circle
Betsy Ross Drive
Better Way
Bettors Luck Court
Betty Davis Street
Betty Lane
Beulah Church Road
Beverly Arbor Avenue
Beverly Elms Street
Beverly Glen Avenue
Beverly Hills Drive
Bevvie Drive
Bewitched Court
Bewitching Court
Bianca Bay Street
Bianca Court
Bianco Ridge Avenue
Biaritz Avenue
Bidwell Court
Bienville
Bienville Avenue
Big Bear Pines Avenue
Big Bend Avenue
Big Bluff Avenue
Big Cottonwood
Big Creek Court
Big Fawn Court
Big Green Lane
Big Man Street
Big Mill Court
Big Mill Drive
Big Oak Circle
Big Oak Flat Court
Big Pine Way
Big Plantation Avenue
Big Red Court
Big River Avenue
Big Rock Circle
Big Sagebrish Avenue
Big Sagebrush Avenue
Big Sandy Circle
Big Sea Street
Big Sky Canyon
Big Sky Lane
Big Springs Court
Big Stomp Court
Big Stone Way
Big Sur Drive
Big Timber Drive
Big Timber Ridge Road
Big Top Drive
Big White Street
Big Window Street
Bigford Street
Bighorn Canyon Pkwy
Bighorn Island Avenue
Bighorn Narrows Court
Bighorn Point Court
Bighorn Ranch Avenue
Bighorn River Street
Biljac Street
Billfish Avenue
Billman Avenue
Bills Way
Billy Casper Drive
Bilpar Road
Biltmore Bay Street
Biltmore Drive
Binaggio Court
Binasco Street
Bindweed Road
Bing Cherry Drive
Bingham Avenue
Birch B
Birch Bay Lane
Birch Bluff Lane
Birch Creek Circle
Birch Gray Drive
Birch Grove Court
Birch Hill Court
Birch Leaf Circle
Birch Spring
Birch Street
Birch Tree Lane
Birchbrook Court
Birchcrest Court
Birchmont Street
Birchview Court
Birchwood Circle
Birchwood Park Circle
Bird Cherry Street
Bird of Paradise Court
Bird Spring
Bird Springs Drive
Bird View Court
Birdnest Court
Birds Nest Cactus Court
Birdsong Way
Birdwood Drive
Biriba Place
Birkland Court
Biroth Court
Birtcher Drive
Birthstone Avenue
Biscayne Bay Drive
Biscayne Hills Way
Biscayne Lane
Biscayne Springs Lane
Bishop Drive
Bishop Pine Street
Bishops Lodge Street
Bison Circle
Bison Creek Street
Bisonwood Avenue
Bisset Avenue
Bitterroot Crest Court
Bittersweet Circle
Bitterwood Lane
Bixbee Court
Black Bear Road
Black Beard Avenue
Black Beauty Street
Black Brothers Court
Black Bush Lane
Black Cherry Street
Black Coral Avenue
Black Crow Avenue
Black Duck Court
Black Eagle Court
Black Elk Avenue
Black Forest Drive
Black Island
Black Island Street
Black Knight Circle
Black Ledge Avenue
Black Maple Avenue
Black Mesa Court
Black Oil Drive
Black Onyx Court
Black Opal Street
Black Orchid Avenue
Black Peak Court
Black Pine Drive
Black Port Court
Black Rock Way
Black Slate Street
Black Swan Lane
Black Walnut Avenue
Black Water Court
Black Wolf Avenue
Blackberry Field Avenue
Blackberry Valley Way
Blackbird Avenue
Blackburn
Blackburn Court
Blackcombe Street
Blackford Court
Blackford Place
Blackhawk Road
Blackheart Street
Blacklion Court
Blackmon Circle
Blackpool Circle
Blacksmith Court
Blackstone River Avenue
Blackstone Street
Blacktail Fork Street
Blackthorn Drive
Blackwood Creek Avenue
Bladensburg Street
Blair Way
Blairsden Drive
Blairsden Street
Blake Alan Avenue
Blakely Court
Blanc Vineyard Court
Blanca Peak Avenue
Blanda
Blaney Court
Blankenship Avenue
Blanton Drive
Blarney Lane
Blatimac Avenue
Blazing Fire Court
Blazing Saddle Avenue
Blazing Sand Street
Blazing Sky Court
Blazing Star Court
Blazing Sun Avenue
Bledsoe
Bledsoe Lane
Blenheim Avenue
Blesbok Court
Bliss Canyon Court
Blissful Valley Circle
Blissful Vally Circle
Blissville Avenue
Blisworth Court
Blizzard Court
Blizzard Lane
Block 12905
Bloomdale Way
Bloomfield
Bloomfield Court
Blooming Desert Court
Blooming Lane
Blooming Meadows Drive
Blooming Rose Street
Blooming Sand Avenue
Blooming Sun Court
Bloomingdale Court
Bloomingfield Lane
Bloomington Drive
Bloomwood Drive
Blossom Avenue
Blossom Knoll Avenue
Blossom View Avenue
Blossomwood Avenue
Blowing Bellows Street
Blowing Pines Drive
Blowing Sand
Blowing Sand Circle
Blue Aloe Court
Blue Ash Lane
Blue Bell Drive
Blue Blossom Avenue
Blue Blossom Drive
Blue Breeze Drive
Blue Brook Drive
Blue Calico Drive
Blue Cascade Avenue
Blue Charm Avenue
Blue Claws Lane
Blue Cove Court
Blue Dane Court
Blue Diamond
Blue Diamond Road
Blue Eagle Way
Blue Evergreen Avenue
Blue Fin Circle
Blue Flax Place
Blue Ginger Drive
Blue Grouse Trail
Blue Gum Court
Blue Harbor Court
Blue Hawaii Street
Blue Heather
Blue Heather Drive
Blue Heron Court
Blue Hope Diamond Lane
Blue Horizon Court
Blue Iris Court
Blue Island Avenue
Blue Jay Avenue
Blue Lagoon Drive
Blue Larkspur Court
Blue Luster Drive
Blue Meadow Avenue
Blue Mesa Way
Blue Mist Court
Blue Monaco Street
Blue Moon Lane
Blue Mountain Drive
Blue Nile Court
Blue Peak Avenue
Blue Peak Street
Blue Rapids Court
Blue Raven Avenue
Blue Ribbon Drive
Blue Ridge Pkwy
Blue River Drive
Blue Royal Drive
Blue Sage Court
Blue Sapphire Avenue
Blue Sapphire Court
Blue Sea Street
Blue Shadow Street
Blue Song Way
Blue Spruce
Blue Spruce Circle
Blue Teal Way
Blue Tee Court
Blue Tropic Avenue
Blue Venice Court
Blue Whirlpool Street
Blue Wildrye Street
Blue Wolf Street
Blue Yucca Street
Blue Zenith Circle
Bluebell Garden Street
Bluebird Canyon Place
Bluebird Street
Bluecrest Road
Bluegrass Lane
Bluehill Avenue
Bluehurst Avenue
Bluejay Circle
Bluejay Way
Bluemist Mountain Court
Bluestone Drive
Bluewater Drive
Bluff Cove Circle
Bluff Creek Avenue
Bluff Ledge Avenue
Bluffpoint Drive
Bluffton Court
Blume Circle
Blush Avenue
Blush Creek Place
Blushing Bride Street
Blushing Den Street
Blushing Hearts Road
Blushing Heights Avenue
Bluthe Bridge Avenue
Blyth Rock Avenue
Blythe Drive
Boardwalk Way
Bobbie Jo Lane
Bobbye Avenue
Bobcat Court
Bobcat Ridge Avenue
Bobrich Circle
Boca Chica Avenue
Boca del Rio Street
Boca Drive
Boca Grande Avenue
Boca Lago Circle
Boca Raton Drive
Boca River Drive
Bocaire Drive
Bocale Court
Bock Street
Bodega Bay Street
Bodega Drive
Bodega Point Court
Bogart
Bogart Court
Bogside Way
Bohemian Forest Avenue
Boise Street
Bokhara Street
Bold Regatta Court
Bolero Avenue
Bolin Court
Bolingbrook Avenue
Bollentino Court
Bolles Harbor Street
Bollinger la
Bologna Drive
Bolsa Chica
Bolsa Chica Lane
Bolsa Drive
Bolt Drive
Bolton Bay Way
Bolton Court
Bolton Landing Court
Bolton Valley Drive
Boltonia Court
Bolzano Court
Bombastic Court
Bombax Court
Bombay Court
Bombay Reef Court
Bomberos Court
Bon Air Street
Bon Rea Circle
Bonanza Circle
Bonanza Creek Avenue
Bonanza Hills Court
Bonanza Road
Bonanza Way
Bonaventure Drive
Bonchester Hill Street
Bond
Bondeno Street
Bonds Flat Street
Bonham Court
Bonillo Drive
Bonita Avenue
Bonita Canyon Avenue
Bonita Springs Court
Bonita Vista Street
Bonitos Suenos Street
Bonk Boulevard
Bonn Court
Bonneville Avenue
Bonneville Peak Court
Bonnie
Bonnie Blue Street
Bonnie Brae Avenue
Bonnie Castle Way
Bonnie Lane
Bonnie Rock
Bonnie Rock Drive
Bonnyhill Street
Bonta
Bonta Court
Bookbinder Drive
Booker Court
Boothill Avenue
Bootstrap
Bootstrap Circle
Boratko Street
Borax Avenue
Borden Circle
Borealis Street
Borgata Bay Boulevard
Borla Drive
Borrego Spring Way
Boseck Drive
Bosky Springs Street
Bossa Nova Drive
Bossart Court
Boston Ivy Court
Boston Springs Avenue
Boswell Court
Botanical Avenue
Botany B
Botany Bay Drive
Bottiglia Avenue
Bottle Creek Lane
Bottle Palm Court
Bottle Sage Avenue
Bottom Lake Street
Boulder Avenue
Boulder Bluff Avenue
Boulder Brook Court
Boulder Creek Street
Boulder Crossing Circle
Boulder Highway
Boulder Mesa
Boulder Mesa Drive
Boulder Opal Avenue
Boulder Point Court
Boulder Rock Circle
Boulder Spring
Boulder Spring Drive
Boundary Oak Drive
Boundary Peak Way
Bountiful Way
Bounty Avenue
Bouquet Canyon Street
Bourbon Run Avenue
Bourbon Way
Bourne Valley Court
Bova Matrina Court
Bow Bridge Drive
Bow Canyon Court
Bow Creek Court
Bow Creek Lane
Bow Island Avenue
Bow Ridge Court
Bowen Court
Bower Basin Street
Bower Lane
Bowerman
Bowerman Way
Bowie Street
Bowler Springs Street
Bowles Drive
Bowling Green
Bowling Green Circle
Bowman Avenue
Bowsprit Court
Bowstring Drive
Box Canyon Drive
Boxberry Avenue
Boxer Street
Boxerwood Drive
Boxwood Lane
Boyd Lane
Boyer Street
Boylagh Avenue
Boynton Beach
Boysen Court
Bozzolo Street
Brabant Avenue
Bracana Court
Bracken Avenue
Bracken Cliff Court
Brackenfield Avenue
Bracknell Street
Brad Oaks Circle
Bradbury Circle
Braddock Avenue
Bradford Commons Drive
Bradford Lane
Bradford Summit Street
Bradhurst Court
Bradley Road
Bradley Springs Circle
Bradpoint Drive
Bradshaw Road
Bradshaw Way
Brady Avenue
Braeburn
Braeburn Drive
Braemar
Braemar Drive
Braemar Golf Way
Braeside Court
Braewood Circle
Brahms Drive
Braided Yarn Avenue
Brair Knoll Court
Bramante Drive
Bramble Court
Bramble Springs Street
Brambleberry Court
Bramblewood Street
Brambly Creek Court
Bramfield Court
Branbury Street
Branch Court
Branch Creek Court
Branded Brook Avenue
Branded Bull Court
Branding Iron Lane
Brandon Court
Brandonkane Lane
Brandywine Way
Branford Hills Street
Brant Avenue
Brass Ring
Brassica Court
Brasswood Street
Brassy Boots Court
Brassy Drive
Braswell Drive
Brave Voyager Court
Brave Warrior Avenue
Bravo Street
Brawley Drive
Brazilnut Court
Brazos Street
Brea Crst
Break Point Avenue
Breakers Creek Drive
Breakers Lane
Breakwater
Breanna Street
Breathtaking Court
Breazy Meadow Court
Breckenwood Court
Breckford Court
Breechcloth Way
Breecher Avenue
Breed Hill Street
Breeders Cup Street
Breeze Canyon Drive
Breeze Court
Breeze Street
Breezewood Drive
Breezy Brown Avenue
Breezy Leaf Street
Breezy Night Court
Breezy Tree
Breezy Tree Court
Breman Street
Bremerton Circle
Brenner Way
Brent la
Brent Lane
Brent Leaf Avenue
Brently Place
Brentmead Drive
Brentwood Grove Court
Brentwood Street
Brescia Drive
Breton Drive
Bretton Mews
Bretton Mews Drive
Bretton Oaks Street
Brewing Cloud Avenue
Brewster Street
Brewster Valley Street
Brezza Marina Court
Brian Buscombe Lane
Brian Grayson Drive
Brian Grayson Way
Brian Head Street
Briana Renee Way
Brianhurst Avenue
Brianna Cheerful Avenue
Brianna Peak Court
Brianwood
Brianwood Court
Briar Bay Drive
Briar Court
Briar Hill Avenue
Briar Meadow Way
Briar Patch Way
Briar Rose Lane
Briarcliff Road
Briarcreek Circle
Briarcrest Court
Briarglen Lane
Briarthorne Street
Briarwood Avenue
Briaton Court
Bridal Falls Court
Bridge Creek Street
Bridge Gate Drive
Bridge Glen Drive
Bridge Mountain Lane
Bridgefield Lane
Bridgehampton Avenue
Bridgepointe Drive
Bridgeport Bay Avenue
Bridgeport Drive
Bridgeport Hills Avenue
Bridger Avenue
Bridgetown
Bridgette Way
Bridgeview Avenue
Bridgeview Circle
Bridgewater Street
Bridle Court
Bridle Path Way
Bridle Wreath Lane
Bridlehorne Avenue
Bridlewood Court
Bridlewood Drive
Brienholt Avenue
Brienza Way
Brier Creek la
Brier Creek Lane
Brigadoon Drive
Brigantine Way
Briggs Court
Bright Angel Way
Bright Arrow Lane
Bright Bush Street
Bright Drive
Bright Dusk Avenue
Bright Eyed Court
Bright Harbor Avenue
Bright Heights Street
Bright Nimbus Avenue
Bright Rose Drive
Bright Sapphire Court
Bright Sky Court
Bright Springs Court
Bright Sun Court
Bright View Drive
Brighthill Avenue
Brighton Creek Court
Brighton Drive
Brighton Hill Avenue
Brighton Road
Brighton Shore Street
Brighton Spring Street
Brightridge
Brightwater Drive
Brightwood Drive
Brill Street
Brillancy Avenue
Brillare Avenue
Brilliant Forest Street
Brilliant Ore Drive
Brilliant Pompon Place
Brilliant Ruby Court
Brilliant View Court
Brindisi Park Avenue
Brindle Court
Briney Deep Avenue
Brinkburn Pt Avenue
Brinkman Street
Brinkwood Avenue
Brisbane Place
Brisk Ocean Avenue
Bristle Canyon Avenue
Bristlecone Circle
Bristlecone Street
Bristol Bend Court
Bristol Brush Way
Bristol Creek
Bristol Creek Drive
Bristol Crest Lane
Bristol Manor Drive
Bristol Way
Bristow Falls Court
British Cup Drive
British Isles Avenue
Brittany Harbor Drive
Brittany Shores Drive
Brittany Way
Brittings Way
Brittlebush
Brittlebush Way
Brittlethorne Avenue
Britton Hill Avenue
Broad Meadow Court
Broad Peak Drive
Broadacres Ranch Street
Broadbent Boulevard
Broadcast Avenue
Broadgate Lane
Broadhead Court
Broadlands Court
Broadleaf Drive
Broadmead Street
Broadmere Street
Broadmoor Avenue
Broadriver Drive
Broadwater
Broadwater Lane
Brocado Lane
Brock Court
Brockington Drive
Brockton Green Court
Brockwood
Brockwood Drive
Broderick Avenue
Brody Court
Brody Marsh Avenue
Broken Drive
Broken Par Drive
Broken Putter Way
Broken Slate Way
Broken Sound Drive
Broken Spur Lane
Broken Willow Circle
Broken Wood Avenue
Bromley Avenue
Brompton Street
Bronc Rider
Bronco Billy Court
Bronco Loco Court
Bronco Road
Bronson Court
Bronze Circle
Bronze Leaf Street
Bronze Meadow Avenue
Bronze Treasure Court
Bronzewood Avenue
Broodmare Avenue
Brook Bay Court
Brook Canyon Drive
Brook Cottage la
Brook Crest Avenue
Brook Mist Avenue
Brook Valley Drive
Brookdale Avenue
Brookfield Cove Avenue
Brookfield Drive
Brookhaven Drive
Brookhurst Lane
Brookings Court
Brookline Court
Brooklyn Bridge Street
Brookmere Drive
Brooks Lake Avenue
Brooks Range Street
Brookside Lane
Brookside Way
Brookstone Court
Brookview Way
Brookway Lane
Brookwood Avenue
Broom Hill Drive
Broomsage Court
Brothers Bay Court
Broward Lane
Brown Circle
Brown Derby Circle
Browndeer Circle
Brownfield Street
Browning Way
Brownstone
Brownstone Court
Brownsville Avenue
Brownwood Avenue
Broxburn Street
Broxton Lane
Bruce Dern Avenue
Bruin Way
Bruma Avenue
Brumana Court
Brunellos Avenue
Brunswick Bay Street
Brunswick Circle
Brush Street
Brushton Court
Brushwood Lane
Brushwood Peak Avenue
Brushy Creek Avenue
Brussels Street
Bryan Lane
Bryandouglas Drive
Bryant Avenue
Bryce Canyon Avenue
Bryce Rose Avenue
Bryn Mawr Avenue
Brynhurst Drive
Bryson Court
Bubbling Brook Drive
Bubbling Brook Way
Bubbling Spring
Bubbling Spring Avenue
Buccaneer Lane
Buck Island Street
Buck Jones Avenue
Buckaroo Avenue
Buckboard Lane
Buckeye Avenue
Buckhaven Drive
Buckhorn Butte Court
Buckhorn Drive
Buckingham Drive
Buckland Court
Buckmaster Lane
Bucknell Drive
Buckpasser Avenue
Bucks Lake Street
Buckskin Avenue
Buckskin Mare Avenue
Bucksprings
Bucksprings Drive
Buckthorn Circle
Buckwood Court
Budding Blossom Court
Budenny Drive
Budlong Avenue
Budnick Circle
Bueana Martin Way
Buehler Drive
Buell Boardwalk
Buena Martin Way
Buena Martina Way
Buena Sera Street
Buena Vida Street
Buena Vista Drive
Buena Vista Way
Buff Bay Street
Buffalo Bill Avenue
Buffalo Clan Court
Buffalo Cloud Avenue
Buffalo Drive
Buffalo Hide Street
Buffalo Narrows Circle
Buffalo Run Avenue
Buffalo Valley Street
Bufflehead Street
Buffwood Avenue
Bugbee Avenue
Bugle Way
Buglehorn Street
Bugling Bull Road
Bugsy Siegal
Buhl Court
Builders Avenue
Bull Valley Court
Bullion Boulevard
Bullion Court
Bullring la
Bullring Lane
Bumblebee Circle
Bunch Street
Bundella Drive
Bungalow Bay Street
Bunghero Avenue
Bunk House Lane
Bunker Circle
Bunny Run Drive
Buoy Street
Burano Avenue
Burbage Avenue
Burcot Avenue
Burdel Street
Burdette Street
Burdock Court
Burensburg Avenue
Burgesshill Avenue
Burgoa Court
Burgundy Way
Buried Treasure Court
Burke Court
Burkshire Drive
Burleson Ranch Road
Burlington Court
Burlwood Way
Burnham Avenue
Burning Bridge Court
Burning Bush Street
Burning Falls Drive
Burning Hide Avenue
Burning Tree Court
Burning Wood Lane
Burningwood Lane
Burnt Hills Drive
Burnt Oak Avenue
Burnt Sienna Street
Burnt Sky Avenue
Burntwood Way
Burr Oak Drive
Burrow Pine Street
Burrowing Owl Street
Bursera Court
Burson Street
Bursting Nova
Bursting Nova Court
Burt Lancaster Court
Burton Avenue
Burton Lake Court
Bus Center Way
Bus Park Court
Bush Clover Lane
Bush Drive
Bush Garden Avenue
Bush Poppy Avenue
Bushkill Creek Court
Bushnell Drive
Bushra Court
Bushy Tail Avenue
Business Lane
Bussero Court
Buster Brown Avenue
Butler National
Butler Street
Butter Churn Avenue
Butterchurn Avenue
Buttercreek Way
Buttercup Court
Buttercup Lane
Butterfield Way
Butterfly Circle
Butterick Court
Buttermilk Falls Street
Butterscotch Circle
Butterton Court
Butterum Court
Button Creek Court
Button Willow Drive
Buttonbrush Court
Buttons Ridge Drive
Buttonwood Lane
Buzz Aldrin Drive
Byorick
Byorick Way
Byrne Avenue
Byrnes Avenue
Byron Drive
Byron Nelson Lane
Byzantine Court
C Street
Cabachon Avenue
Caballero Way
Caballo Lake Court
Caballo Street
Cabana Drive
Cabbage Cove Street
Cabeza Drive
Cabin Cove Avenue
Cabin Fever Street
Cabin Peak Street
Cabin Springs Avenue
Cabis Bay Street
Cabo del Mesa Avenue
Cabo del Sol Court
Cabo del Verde Avenue
Cabo Lane
Cabo San Lucas Avenue
Cabot Falls Avenue
Cabot Street
Cabra Circle
Cabra Street
Cabrillo Circle
Cactus Bloom Lane
Cactus Brook Court
Cactus Canyon Court
Cactus Club Drive
Cactus Creek Drive
Cactus Dahlia Street
Cactus Flower Court
Cactus Hill
Cactus Hill Drive
Cactus Lane
Cactus Mountain Street
Cactus Peak Court
Cactus Pine Court
Cactus Point Court
Cactus Root Court
Cactus Shadow Street
Cactus Springs Drive
Cactus Thorn Avenue
Cactus View Avenue
Cactus Village Avenue
Cactus Wheel Court
Cactus Wood Drive
Cactus Wren Lane
Cadbury Drive
Caddington Avenue
Caddo Creek Street
Caddy Bag Court
Caddy Circle
Caddy Corner Street
Cadence Crossing Way
Cadenza Lane
Cadillac Lane
Cadish Lane
Cadman Street
Cadrow Castle Court
Cadwell Park Street
Caesars Circle
Cafe Place
Caffarelli Drive
Cagney Court
Cahlan Drive
Cairo Circle
Cala Morlanda Street
Calabasas Avenue
Calabria Drive
Caladonia Avenue
Calahan Point Drive
Calahonda Court
Calais Court
Calanas Avenue
Calanda Court
Calandria Avenue
Calaveras Court
Calavo Street
Calcaterra Circle
Calcedonian Street
Calcite Cliff Avenue
Caldbeck Place
Calder Avenue
Caldera Canyon Court
Calderwood Street
Caldicot Drive
Caldwell Circle
Caledon Ridge Court
Calella Drive
Calf Creek Court
Calgary Court
Caliche Way
Calico
Calico Basin
Calico Basin Road
Calico Brook Court
Calico Canyon Court
Calico Cove Court
Calico Creek Court
Calico Drive
Calico Fields Street
Calico Flower Avenue
Calico Garden Avenue
Calico Hearts Court
Calico Hills Court
Calico Mountain Avenue
Calico Pines Avenue
Calico Street
Calico Vis
Calico Vista Boulevard
Calico Wind Street
Caliente Court
Caliente Street
Califa Drive
Calimesa Street
Caliper Drive
Calista
Calistoga Springs Court
Callahan Avenue
Callahan Point Drive
Calle de Reynaldo Street
Calle de Sol Drive
Calle Montery Court
Calle Montery Street
Callington Way
Callita Court
Callville Bay Road
Calm Breeze Avenue
Calm Brook Court
Calm Creek Court
Calm Lagoon Avenue
Calm Passage Court
Calm Sea Avenue
Calm Waters Street
Calmview Place
Calobar Lane
Calstock Court
Calumet Court
Calvado Drive
Calvado Street
Calvary Court
Calvert Court
Calverts Street
Calvia Street
Calville
Calville Street
Calvin Cove
Calvin Cove Drive
Calvin Crest Avenue
Calvino Avenue
Calypso
Calypso Beach Court
Cam del Oro
Cam del Rancho
Camara Drive
Camas Canyon Avenue
Cambium Pine Avenue
Camborne Avenue
Cambria Avenue
Cambria Pine Court
Cambrian Ridge Court
Cambridge Blue Avenue
Cambridge Cross Place
Cambridge Glen Court
Cambridge Grove Street
Cambridge Hollows Court
Cambridge Street
Cambridgeshire Street
Cambrils Avenue
Camden Avenue
Camden Bridge Street
Camden Brook Street
Camden Heights Court
Camden Hills Avenue
Camden Pine Avenue
Camden Rose
Camden Rose Court
Camel Back Circle
Camel Back Drive
Camel Rock Court
Camel Street
Camelback Peak Court
Camelia Circle
Camelot Cove Street
Camelthorn Way
Cameo Avenue
Cameo Circle
Cameo Cove Avenue
Cameo Rose Lane
Camerata Avenue
Cameron Circle
Cameron Paul Court
Cameron Peak Court
Cameron Street
Camillo Court
Caminita Place
Camino Capistrano Lane
Camino de Rosa Drive
Camino Gardens Way
Camino Heights Court
Camino Loma Verde Avenue
Camino Verde Lane
Camp Bonanza Drive
Camp Bonanza Road
Camp Fire Road
Camp Light Avenue
Campana Drive
Campanella Street
Campanile Street
Campbell Circle
Campbell Drive
Campbell Road
Campbell Springs Avenue
Campers Village Avenue
Campground Road
Camphor Tree Street
Campo Circle
Campo Seco Court
Campo Verde Drive
Campsie Fells Court
Campus Circle
Campus Oaks Court
Camrose Ridge Place
Camryn Holly Street
Camsore Point Lane
Camsore Pt
Canaberry Park Court
Canadian
Canadian Drive
Canal Circle
Canal Street
Canaletto Avenue
Canalino Drive
Canary Date Avenue
Canary Diamond Avenue
Canary Palm Court
Canary Way
Canary Wharf Drive
Canasta Court
Cancun Avenue
Candia Court
Candia Rose Drive
Candia Rose Lane
Candice Street
Candilela Court
Candle Canyon Court
Candle Maker Street
Candle Pine Way
Candleberry Court
Candleberry Road
Candlebrush
Candlebrush Lane
Candlefish Court
Candleglow Court
Candlelight Street
Candlenut Avenue
Candlespice Way
Candlewood Court
Candy Apple Circle
Candy Mint Avenue
Candy Street
Cane Creek Mill Court
Cane Hill Drive
Canebrake Court
Canelo Court
Canfield Drive
Canfield Point Avenue
Canisteo Street
Canley Avenue
Canna Drive
Cannock Street
Cannoli Circle
Cannon Avenue
Cannon Beach Street
Cannon Boulevard
Cannon Circle
Cannon Falls Avenue
Canoe Camp Court
Canoe Cove Court
Canoe Lane
Canoga Canyon Court
Canoga Peak Avenue
Canon Perdido Street
Canonero Street
Canons Brook Drive
Canopus Way
Canopy Oak Drive
Canosa Avenue
Canova Dossi Avenue
Cantabria Court
Cantabria Heights Avenue
Cantada Circle
Cantana Street
Cantata Crest Court
Cantavo Drive
Cantebury Rose Lane
Cantelope Court
Canter Glen Avenue
Canterbury Bell Court
Canterbury Court
Canterbury Creek Street
Canterbury Cross Place
Canterbury Drive
Canterra Street
Cantiamo Court
Cantina Terlano Place
Canto Avenue
Cantoria Court
Cantura Peak Street
Canvas Court
Canvas Vest Court
Canvasback Avenue
Canyon Breeze
Canyon Breeze Drive
Canyon Brook Place
Canyon Circle
Canyon Classic Drive
Canyon Cliff Court
Canyon Cove Way
Canyon Creek Road
Canyon Crest Drive
Canyon Dawn Avenue
Canyon Drive
Canyon Dunes Avenue
Canyon Fairway Street
Canyon Gate Drive
Canyon Glen Court
Canyon Greens Drive
Canyon Grove Court
Canyon Hills Avenue
Canyon Hollow Avenue
Canyon Lake Drive
Canyon Magic Avenue
Canyon Maple Street
Canyon Meadows Court
Canyon Mesa Drive
Canyon Mine Avenue
Canyon Oak Circle
Canyon Peak Drive
Canyon Rain Street
Canyon Ranch Street
Canyon Ridge Drive
Canyon Rim Way
Canyon Rock Place
Canyon Rose Way
Canyon Run Drive
Canyon Shadows Lane
Canyon Springs Drive
Canyon Valley Avenue
Canyon View Drive
Canyon Vis
Canyon Vista Court
Canyon Walk Avenue
Canyon Wren Avenue
Canyonhills
Canyonland Court
Capaldi Drive
Capanna Rosso Place
Cape Canaveral Avenue
Cape Cod Drive
Cape Cod Landing Drive
Cape Coral
Cape Coral Circle
Cape Hatteras Court
Cape Hope Way
Cape Royal Street
Cape Sable Lane
Cape Sand Drive
Cape Shore Avenue
Cape Solitude Street
Cape Verde Lane
Cape Vista Lane
Cape Wood Court
Capella
Capella Avenue
Capella Rico Avenue
Caper Tree Court
Capertino Street
Capesthorne Way
Capestone Street
Capetown Way
Capeview Court
Capilla Real Avenue
Capistrano Avenue
Capistrano Circle
Capistrano Court
Capistrano Valley Avenue
Capistrello Avenue
Capitol Hill Court
Capitola Avenue
Capo Gallo Street
Capo San Vito Avenue
Capovilla Avenue
Cappellini Court
Capriati Avenue
Caprice Court
Capricorn Drive
Caprino Avenue
Caprock Canyon Avenue
Caprock Circle
Capsicum Court
Capstick Avenue
Captain Jon Avenue
Captains Harbor Drive
Captains Hill Road
Captains Place
Captivating Avenue
Captivation
Captivation Court
Capua Street
Cara Mia Court
Caracas Drive
Caracas Way
Caramel Almond Circle
Caramel Crest Court
Caramel Gorge Court
Caravelle Street
Caraway Lane
Carberry Hill Street
Carbon Heights Court
Carbondale Street
Carbonia Court
Carbury
Carbury Court
Cardiff Lane
Cardigan Bay Street
Cardinal Bluff Drive
Cardinal Climber Court
Cardinal Crest Avenue
Cardinal Crest Lane
Cardinal Drive
Cardinal Lane
Cardinal Peak Lane
Cardinal Ridge Court
Cardinal Rose Lane
Cardinal View Avenue
Cardinal View Place
Carefree Drive
Carefree Peak Court
Careful Canvas Avenue
Caressa Court
Carey Hall Street
Cargill Avenue
Caribbean Court
Caribbean Palm Drive
Caribou Narrows Way
Caribou Ridge Street
Caribou Way
Carillo Street
Carissa
Carl Avenue
Carlin Avenue
Carlisle Crest Lane
Carlisle Crossing Street
Carlitas Joy
Carlitas Joy Court
Carlos Drive
Carlotta Circle
Carls Court
Carlsbad Avenue
Carlsbad Circle
Carlton Kay Place
Carlton Oaks Court
Carlyle Drive
Carmar Drive
Carmel Avenue
Carmel Mountain Avenue
Carmel Peak Lane
Carmel Ridge
Carmel Ridge Court
Carmel Ridge Drive
Carmel Shores Drive
Carmel Valley Street
Carmel Way
Carmelita Circle
Carmen
Carmen Avenue
Carmen Boulevard
Carmenita Drive
Carmichael Avenue
Carmine Street
Carnation
Carnation Lane
Carnation Meadow Street
Carnegie Hall Street
Carnelian Court
Carnelian Street
Carnival
Carob Way
Carol Circle
Carol Lark Court
Carolina Dew Court
Carolina Hills Avenue
Caroline Rose Street
Carolyn Drive
Carolyn Lee Street
Carpenter Drive
Carpenteria Way
Carradori Avenue
Carrera Circle
Carrera Drive
Carressa Court
Carriage Lane
Carriage Park Drive
Carriellen Lane
Carrizo Springs Court
Carrondale Way
Carrot Ridge Street
Carruth Court
Carruth Street
Carsoli Court
Carson Avenue
Carson Creek Street
Carson Hills Avenue
Cart Crossing Way
Carta Luna Street
Cartaro Drive
Cartegena Way
Carter Circle
Carter Court
Carter Street
Cartgate Court
Carthay Circle
Cartwright Avenue
Cary Grant Court
Casa Bella Court
Casa Bianca Street
Casa Blanca Street
Casa Blanco Place
Casa Christina Lane
Casa Christina Road
Casa Colina Court
Casa Colorado Avenue
Casa Coronado Avenue
Casa de Elegante Court
Casa de Flores Avenue
Casa del Mar Court
Casa del Rey Court
Casa Grande Avenue
Casa Grande Drive
Casa Ladera Street
Casa Linda Drive
Casa Loma Avenue
Casa Madera Court
Casa Maria Avenue
Casa Mia Circle
Casa Mia Lane
Casa Monica Court
Casa Palazzo Court
Casa Real Way
Casa Sencia Street
Casa Solar Court
Casa Vegas Street
Casa Way
Casada Way
Casala Court
Casanova Circle
Cascada Piazza Lane
Cascade Creek Lane
Cascade Falls Avenue
Cascade Hills Drive
Cascade Lake Street
Cascade Mist Avenue
Cascade Oak Avenue
Cascade Pools Avenue
Cascade Ridge Court
Cascade River Street
Cascade Run Avenue
Cascade Street
Cascade Valley Court
Casco Way
Casellina Court
Caselton Street
Casenela Avenue
Casey
Casey Court
Casey Drive
Cash Court
Cashew Court
Cashman Drive
Cashmere Mist Avenue
Casitas Way
Casoria Avenue
Casper Peak Court
Caspian Drive
Caspian Moon Drive
Caspian Springs Drive
Cassady Street
Cassaluce Avenue
Cassedy Lane
Casselman Court
Cassian Court
Cassis Court
Cast Pebble Drive
Castellane Drive
Castellon
Castellon Court
Castillana Court
Castille Street
Castle Bar Drive
Castle Bay Drive
Castle Bid Court
Castle Brook Avenue
Castle Cave Court
Castle Course Avenue
Castle Cove Drive
Castle Creek Court
Castle Crest Drive
Castle Gate
Castle Harbor
Castle Hill Avenue
Castle Lake Court
Castle Oaks Court
Castle Pines Avenue
Castle Ridge Avenue
Castle Rock Court
Castle Sands Way
Castle Stone Court
Castle View Avenue
Castle Vista Court
Castle Wall Street
Castleberry Lane
Castleberry Peak Avenue
Castlebridge Avenue
Castledowns Street
Castleford Place
Castlemont Avenue
Castlesands Way
Castlewood Drive
Castor Tree Way
Castrato Court
Cat Claw Court
Catalina Cayon Avenue
Catalina Cove Circle
Catalina Harbor Street
Catalini Street
Catalpa Trail
Cataluna Court
Catamaran Circle
Cataya Court
Catclaw Court
Catfish
Catfish Stream Avenue
Cathedral Canyon Court
Cathedral Lane
Cathedral Peak
Cathedral Peak Court
Cathedral Rock Drive
Cathedral Stairs Court
Cathedral Way
Catherine Lane
Catino Avenue
Catmint Street
Catoctin Avenue
Catseye Cove Court
Cattle Spring
Cattle Spur Street
Caumsett Court
Cavaison Avenue
Cavalcade Street
Cavalier
Cavalier Circle
Cavalry Street
Cavaretta Court
Cavaricci Avenue
Cave Junction Court
Cave Primrose Street
Cave Rock Avenue
Cavern Cove Way
Cavern Creek Street
Caviar Drive
Cayley Court
Cayuga Pkwy
Cazaba Court
Cazador Street
Cecile
Cecile Avenue
Cedar Avenue
Cedar Bluffs Way
Cedar Breaks Avenue
Cedar Canyon
Cedar Canyon Lane
Cedar Creek Avenue
Cedar Door Avenue
Cedar Flat Lane
Cedar Forest Avenue
Cedar Grove Circle
Cedar Heights Avenue
Cedar Hill Street
Cedar Key Avenue
Cedar Knolls Drive
Cedar Lake Court
Cedar Lawn
Cedar Lawn Way
Cedar Leaf Drive
Cedar Log Court
Cedar Mesa Avenue
Cedar Mountain Street
Cedar Park Avenue
Cedar Rae Avenue
Cedar Rae Street
Cedar Ridge Street
Cedar Road
Cedar Rock
Cedar Rock Lane
Cedar Rose Street
Cedar Run Court
Cedar Street
Cedarbrook Drive
Cedarcliff Avenue
Cedarcrest Court
Cedardale Place
Cedaredge Court
Cedarglen Court
Cedargulf Avenue
Cedarspring Drive
Cedartown Street
Cedarvale Drive
Cedarview Circle
Cedarwood Avenue
Cedeno Street
Celadine Street
Celebration Drive
Celebreeze Court
Celebrity Circle
Celera Drive
Celeste Avenue
Celestial
Celestial Glow Street
Celia Place
Celina Hills Street
Celo Lane
Celosia Street
Celso Court
Celtic Moon Street
Centaur Avenue
Centennial Center Boulevard
Centennial Circle
Centennial Street
Center Drive
Center Green Drive
Center Hill
Center Stage Avenue
Center Street
Center View Drive
Centerama Circle
Central Butte Avenue
Central Valley Avenue
Central Valley Avenue W
Centralia Street
Centura Avenue
Centurion Court
Century Drive
Century Garden Drive
Century Meadows Drive
Century Plant Street
Century Street
Cerbat Court
Ceremony Drive
Cereus Avenue
Cereus Court
Cerise Rose Avenue
Cerniglia Street
Cerone Court
Cerotto Lane
Cerrito Street
Certitude Avenue
Cervantes Street
Cessna Avenue
Cestrum Road
Cetus
Cetus Circle
Ceuta Street
Chablis Bay Street
Chabot Drive
Chad Circle
Chadford Place
Chafer Drive
Chalet Road
Chalfont Court
Chalgrove Village Avenue
Chalk Hill Court
Challas Street
Challenge Lane
Chalon Place
Chambers Street
Chambersberg Street
Chambery Cove Court
Chambliss Drive
Chambolle Court
Chambord Street
Chamero Mesa Street
Champagne Circle
Champagne Drive
Champagne Isle Street
Champion Hills Lane
Champions Avenue
Champions Circle
Championship
Championship Court
Champney Avenue
Chance Lane
Chandelier Court
Chandler Avenue
Chandler Mews Drive
Chandler Mews Road
Chandra Avenue
Changing Seasons Street
Changing Tides Court
Channel 10 Drive
Channel 8 Drive
Channel Bay Drive
Channel Island Road
Channel Island Way
Channel Rock Drive
Channelwood Drive
Chanted Heart Avenue
Chantemar Street
Chanticleer Court
Chantilly Avenue
Chantilly Island Court
Chapala Drive
Chaparral
Chaparral Cove Lane
Chaparral Summit Drive
Chapel Bells Court
Chapel Cove Court
Chapel Heights Court
Chapel Hill Avenue
Chapel Hill Lane
Chapel Pines Lane
Chapelle Court
Chapleton Court
Chapman
Chapman Drive
Chapman Heights Street
Chapman Hill Drive
Chapman Pt
Chapman Ravine Street
Charbonne Place
Chardonay Way
Chariot Lane
Chariots Path Court
Charity Street
Charlemagne Avenue
Charlemont Drive
Charles Conrad Circle
Charles Court
Charles Holden Court
Charles Lam Court
Charles Ronald Avenue
Charles Turk Drive
Charleville Avenue
Charlie Chaplin Avenue
Charlo Drive
Charlotte Drive
Charlton Valley Court
Charmast Lane
Charming Dale Way
Charneta Court
Chartan Avenue
Chartered Circle
Charterhouse Way
Charteroak Street
Charto
Chartreuse Court
Chartwell Court
Chase Canyon Court
Chase Glen Circle
Chase Hallow Street
Chase Hollow Street
Chase Tree Street
Chasewood Avenue
Chasing Heart Way
Chasing Star Avenue
Chason Street
Chastine Street
Chatara Way
Chateau Meadow Street
Chateau Whistler Court
Chatelet Street
Chatfield Drive
Chatham Circle
Chatsworth Court
Chattanooga Avenue
Chaucer Street
Chaumont Street
Cheddar Street
Cheerful Brook Avenue
Cheerful Circle
Cheerful Valley Avenue
Chehalis Circle
Chela Circle
Chela Court
Chela Drive
Chelmsford
Chelsea Circle
Chelsea Gardens Drive
Chelsea Grove Street
Cheltenham Street
Chenille Court
Chenin Avenue
Chepstow Avenue
Cherbourg Avenue
Cherico Street
Cherish
Cherish Avenue
Cherokee Lane
Cherokee Run Court
Cherokee Silver Avenue
Cherry Blossom Court
Cherry Brook Street
Cherry Canyon Avenue
Cherry Creek Circle
Cherry Dale Court
Cherry Falls Court
Cherry Glaze
Cherry Glaze Avenue
Cherry Grove Avenue
Cherry Lane
Cherry Meadows
Cherry Meadows Court
Cherry Orchard Street
Cherry River Drive
Cherry Springs Court
Cherry Street
Cherry Tree Lane
Cherry Valley Circle
Cherrystone Court
Cherrywood Forest Lane
Cherrywood Street
Chert Avenue
Chertsey Drive
Cherum Street
Chervil Valley Drive
Cherwell Court
Chesapeake Circle
Cheshire Court
Chessie Court
Chessington Avenue
Chessman Way
Chest Park Avenue
Chesterbrook Court
Chestermere Court
Chesterton Drive
Chestnut Chase Street
Chestnut Glen Avenue
Chestnut Hill Street
Chestnut Hollow Avenue
Chestnut Lane
Chestnut Street
Chestnut Sweet Street
Chestnut Timber Court
Chestwood Avenue
Cheval Lake Way
Chevoit Court
Chevy Chase Avenue
Cheyenne Dawn Street
Chianti Lane
Chic Avenue
Chica Way
Chickasaw Bend Court
Chickasaw Cedar Court
Chicopee Street
Chicory Falls Court
Chigoza Pine Avenue
Chikasaw Way
Child Court
Childress Drive
Chili Pepper Street
Chillingham Drive
Chilly Pond
Chilly Pond Avenue
Chiltern Avenue
Chilton Court
Chimayo Lane
Chimes Tower Avenue
Chimney Flat Court
Chimney Wood Avenue
Chin Cactus Court
China Aster Way
China Berry Way
China Creek Court
China Drive
China Rain Street
China Ridge Court
Chinaberry Way
Chinarose Way
Chinchilla Avenue
Chinook Candy Court
Chinook Gale Court
Chinook Way
Chippewa Circle
Chippewa Drive
Chippindale Lane
Chiquita Drive
Chirr Lane
Chisholm Trail
Chisos Drive
Chivalry Lane
Chloe Way
Chloride Court
Chocolate Street
Chokeberry Court
Cholla Way
Chorleywood Way
Chrisman Avenue
Christchurch Avenue
Christian Circle
Christinas Cove Avenue
Christine Falls Avenue
Christine View Court
Christopchristpher Court
Christopher Lee Circle
Christopher Lee Drive
Chrome Hill Street
Chrysalis Drive
Chuparosa Court
Church Bonnet Street
Church Steeple Street
Churchfield Boulevard
Churchfield Circle
Churchfield Court
Churchill Avenue
Churchill Downs Drive
Churchill Drive
Churchill Street
Churnet Valley Avenue
Chutney Street
Cicada Way
Cicero Place
Cidar Mill Road
Cider Court
Cider Springs Court
Cielo Amber Lane
Cielo Lane
Cielo Oro Street
Cielo Vista Avenue
Cimarron
Cimarron Cove Court
Cimarron Crest Street
Cimarron Meadows Way
Cimarron Ridge
Cimarron Ridge Drive
Cimarron Road
Cimmaron Crest Street
Cina Avenue
Cinder Lane
Cinder Rock
Cinder Rock Drive
Cinderella Lane
Cindy Way
Cindysue Street
Cinnabar Avenue
Cinnabar Ridge Avenue
Cinnamon Avenue
Cinnamon Cactus Court
Cinnamon Crest Place
Cinnamon Hill Avenue
Cinnamon Ridge Road
Circus Circus Drive
Cirrus Avenue
Cisco Lane
Cita Vista Circle
Citadel Circle
Citation Circle
Citicorp Drive
Citrine
Citroen Street
Citrus Hills Avenue
Citrus Meadow Court
Citrus Vine Court
Citruswood Circle
Citruswood Court
City Clouds Court
City Hall Court
City Lights
City View Court
Civiletti Street
Civitas Street
Clagett Lane
Claim Jumper Drive
Clairemont Street
Clairton Court
Clairville Street
Clamdigger Lane
Clancy Street
Clandara Avenue
Clare Avenue
Claremore Court
Claret Circle
Claretta Drive
Clarges Lane
Clarice Avenue
Clarion Lane
Clarion River Drive
Clarita Cavern Street
Clark Avenue
Clark Point Court
Clark Pt
Clark Street
Clark Towers Court
Clark Wooldridge Court
Clarkdale
Clarkdale Drive
Clarkson Street
Clarkway Drive
Classic Bay Lane
Classic Villa Court
Claudine Drive
Clauser
Claverton Court
Clay Peak Drive
Clay Street
Claybourne Court
Claybrooke Way
Claymont Street
Claystone Avenue
Claystone Court
Clayton Street
Clear Avenue
Clear Blue Drive
Clear Brook Place
Clear Creek Road
Clear Crest Circle
Clear Crystal Street
Clear Day Lane
Clear Diamond Avenue
Clear Lake Court
Clear Meadows Drive
Clear Peak Court
Clear Valley Avenue
Clear View Drive
Clearbreeze Court
Clearview Drive
Clearwater Avenue
Clearwater Circle
Clearwood Avenue
Cleary Court
Cleek Street
Cleghorn Canyon Way
Clement Court
Clementine Street
Clemmons Court
Cleopatra
Cleopatra Avenue
Cleveland Avenue
Clewiston Avenue
Clewston Avenue
Cliff
Cliff Crest Street
Cliff Edge Court
Cliff Harbor Drive
Cliff Mountain Avenue
Cliff Park Street
Cliff Peaks Street
Cliff Point Court
Cliff Pt
Cliff Ridge Avenue
Cliff Shadows Pkwy
Cliff Sieler Court
Cliff Sieler Way
Cliff Swallow Avenue
Cliff Valley Drive
Cliff View Way
Clifford Avenue
Clifford Street
Clifford Walk Avenue
Cliffords Tower Court
Cliffrose
Cliffrose Drive
Cliffs Edge Circle
Cliffside
Cliffside Court
Clifftop Drive
Clifton Circle
Clifton Forge Avenue
Clifton Heights Drive
Clifton Hollow Street
Clifton Park Court
Climbing Lily Street
Climbing Rose Street
Climbing Vine Avenue
Cline Cellars Avenue
Cline Mountain Street
Cline Street
Cll de Benito
Cll de Corrida
Cll de el Cortez
Cll de Espana
Cll de Este
Cll de Honra
Cll de Laredo
Cll de Nuevo
Cll de Reynaldo
Cll de Vega
Cll del Alondra
Cll del Cajon
Cll del Mar
Cll del Oro
Cll del Oya
Cll del Rio
Cll del Sol
Cll del Torre
Cll del Valle
Cll Esquina
Cll Fermo
Cll Grande
Cll Mirador
Cll Paula
Cll San Remo
Cll Sedillo
Cll Tereon
Cll Tiara
Clock Tower Court
Clonshire
Clonshire Court
Cloud Circle
Cloud View Circle
Cloudberry Court
Cloudburst Avenue
Cloudcroft Avenue
Cloudland Canyon Street
Clouds Rest
Clouds Rest Avenue
Cloudsdale Circle
Cloudy Ridge Court
Clove Bud Drive
Clover Canyon Lane
Clover Creek Court
Clover Field Court
Clover Path Street
Clover Ridge Street
Clover Tip Court
Clover Valley Court
Clover Wood Lane
Cloverbrook Street
Cloverdale Avenue
Cloverdale Court
Cloverhill Court
Cloverleaf Circle
Clovery Court
Clovis Circle
Club Court
Club House Drive
Club Pacific
Club Pacific Way
Clusterberry Circle
Clybourn Court
Clydene Drive
Clydesdale Street
Coach Lane
Coachlight Circle
Coachman Circle
Coal Avenue
Coal Canyon Avenue
Coal Creek Place
Coaldale Place
Coast Drive
Coast Line Court
Coast Walk Circle
Coastal Breeze Court
Coastal Point Way
Coatbridge Street
Cobal Canyon Lane
Cobalt
Cobb Lane
Cobble Cove Way
Cobble Village Court
Cobblecreek Court
Cobblefield Street
Cobblestone Avenue
Cobbs Creek Way
Cobbs Hill Street
Cobden Court
Cobra Court
Cobre Azul Avenue
Cochise Bend Avenue
Cochise Lane
Cochran Street
Cocktail Drive
Coco Lane
Coco Palms Avenue
Cocoa Beach Circle
Coconino Lane
Coconut Court
Coconut Grove Court
Coder Court
Cody Pass
Coe Estates Court
Coffee Avenue
Coffee Grinder Court
Coffee Pot Court
Coffee Tree Court
Coffeeberry Court
Coffeeville Creek Drive
Coffeyville
Coffeyville Avenue
Cog Hill Lane
Cogburn Street
Cogswell Avenue
Cohasset Street
Coke Street
Colanthe Avenue
Colbath Street
Colburn Lane
Colby Avenue
Colchester Street
Cold Lake Street
Cold Mountain Avenue
Cold River Avenue
Cold Springs Court
Cold Springs Road
Cold Stream Drive
Coldwater Bay Drive
Coldwater Canyon Court
Coldwater Drive
Coldwater Falls Way
Cole Younger Court
Colebrook Street
Coleridge Way
Coleshill Street
Coley Avenue
Colfax Circle
Colfax Crest Street
Colgate Lane
Colier Hills Stccollier Hills Street
Colima Drive
Colina Alta Place
Colina Bella Court
Colinward Avenue
Coliseum Lane
Collanade
Colleen Drive
College Circle
College Green Street
College Park Lane
College Place
Collete Circle
Colliers Court
Collingsworth Street
Collingtree Street
Collingwood Street
Collins Avenue
Colonial
Colonial Circle
Colonial Drive
Colony Avenue
Colony Creek Lane
Colony Grant Way
Colony Hills Drive
Colony Pine Street
Color Canyon Way
Color Up Court
Colorado Blue Street
Colored Wind Avenue
Colorful Rainbow Avenue
Colors Court
Colt Place
Colter Bay Court
Columbia Crest Court
Columbia Crst
Columbia Falls Court
Columbia Pike Avenue
Columbine Way
Columbus Street
Coluter Pine Avenue
Colwood
Comanche Canyon Avenue
Comb Circle
Comb Court
Comchec Way
Cominskey Court
Cominskey Street
Comiskey Court
Comitan Lane
Commanche Avenue
Commanche Circle
Commanche Drive
Commanche Moon Avenue
Commendation Drive
Commercial Center Drive
Commercial Circle
Commodore Cove Drive
Common Wealth Drive
Comnor Hill Lane
Compass Bow Lane
Compass Point Circle
Compass Rose Way
Compo Avenue
Composer Way
Compton Drive
Comstock Drive
Comstock Lode Lane
Comstock Stake Court
Conan Street
Concert Drive
Concertino Avenue
Concetta Avenue
Conchita Street
Concho Lane
Concho River Avenue
Concord Downs Avenue
Concord Heights Street
Concord Street
Concord Village Drive
Concordia
Concordia Place
Concrete Court
Condor Avenue
Condotti
Condotti Court
Conestoga Trail
Coney Island Avenue
Confetti Circle
Confetti Garden Way
Congaree Street
Conglobate Street
Congress Avenue
Congressional Court
Conifer Lane
Connel Street
Connemara Avenue
Conners Drive
Connex Court
Connie Avenue
Connie Court
Connie Drive
Conough Lane
Conquest Court
Conquista Court
Conquistador Street
Conrad Circle
Conrad Street
Constable Street
Constanso Avenue
Constantine Avenue
Constantine Way
Constantinople Avenue
Constellation Street
Construction Avenue
Consul Avenue
Contadero Place
Contera Court
Contesa Circle
Contessing Way
Where to Find Us